767 Squadron at RNAS Arbroath, Angus
Built in 1939/40 and commissioned as HMS Condor on 19 June 1940.
Advanced Operations and Navigation Courses
Deck Landing Course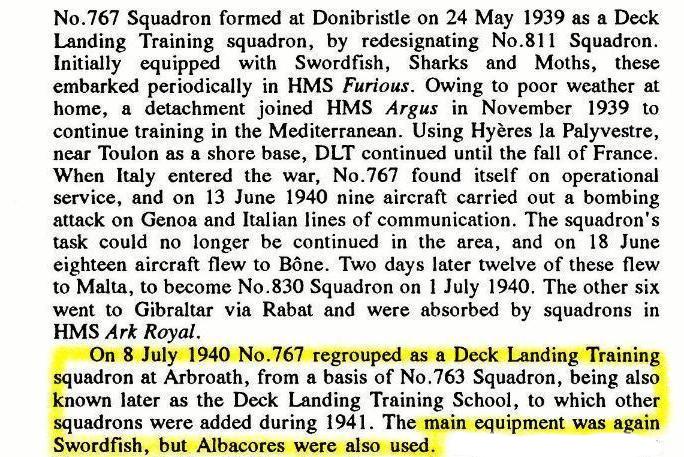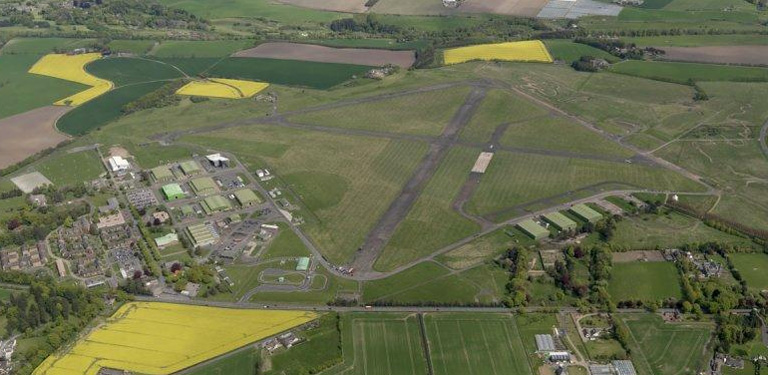 Arbroath airfield (now occupied by the Royal Marines) has many WWII buildings . The airfield has an almost square
shape in plan, mainly due to the taxiways, and has two main runways in the NE-SW and NNW-SSE directions.
An early Royal Naval Air Service control tower similar to that found at Crail Airfield , survives to the E of the main
technical area . The technical area includes many wartime buildings especially the aircraft hangers. There are
also accommodation huts, torpedo attack trainers, naval guard rooms, gym/concert hall within this area.