GMA- 1921-2016 RIP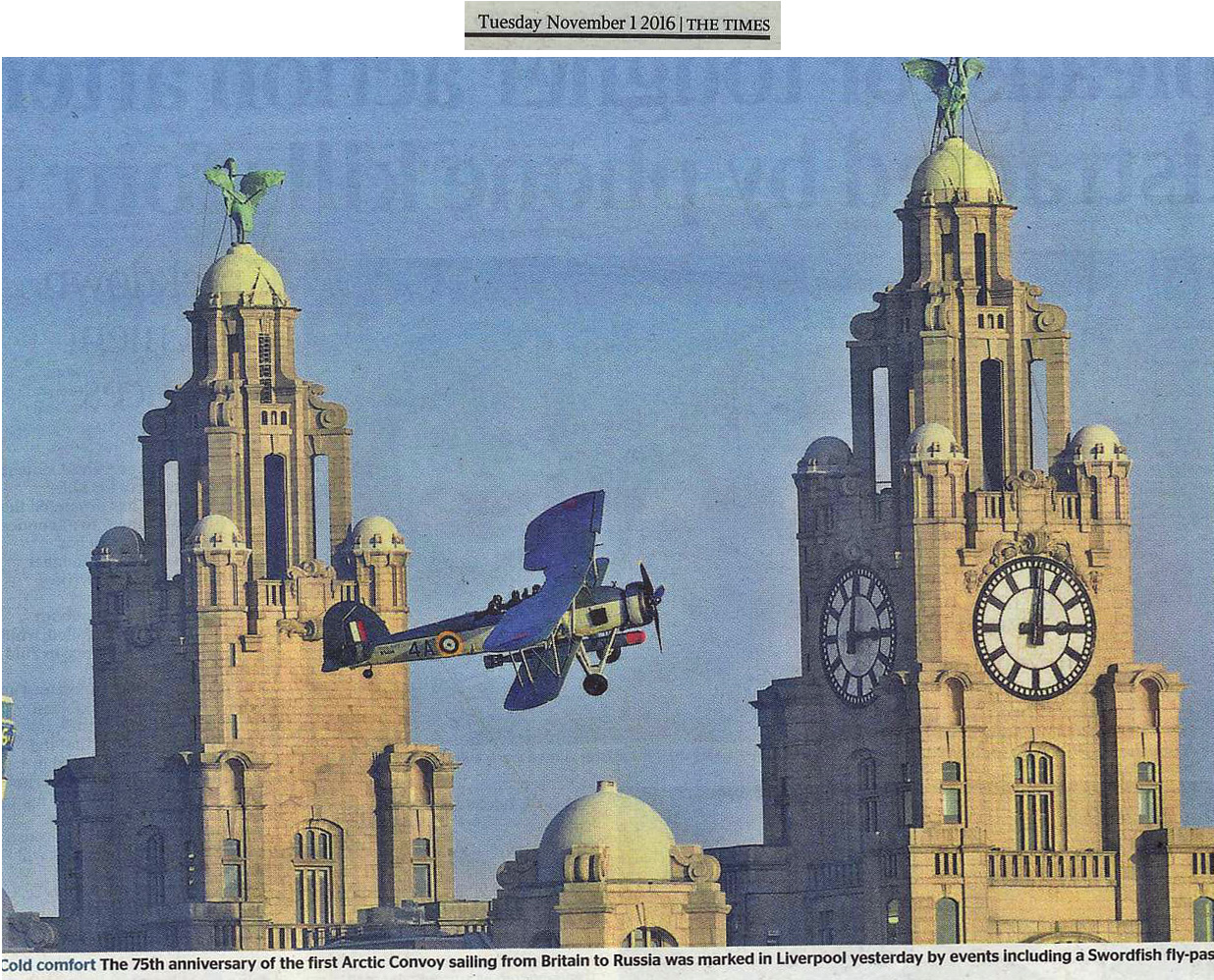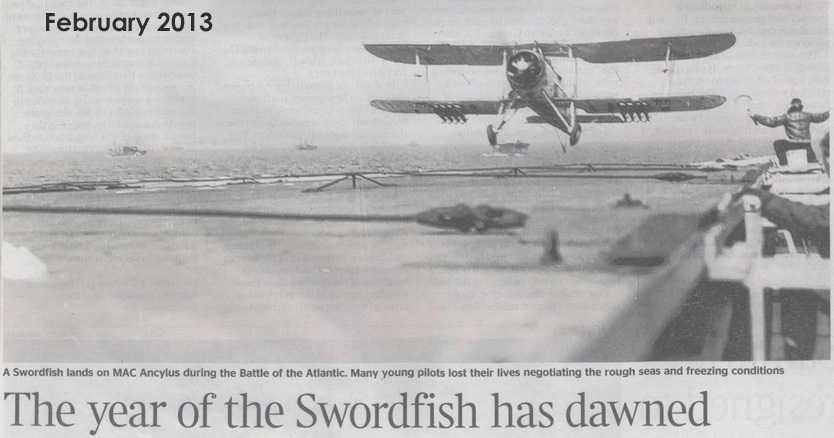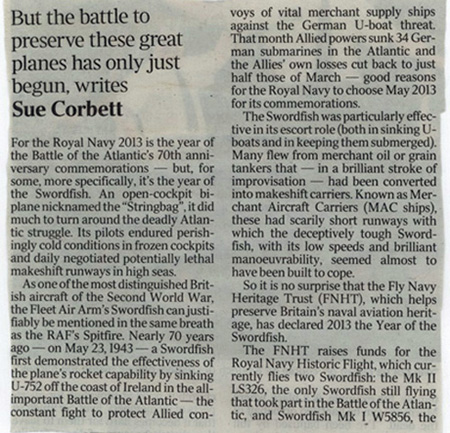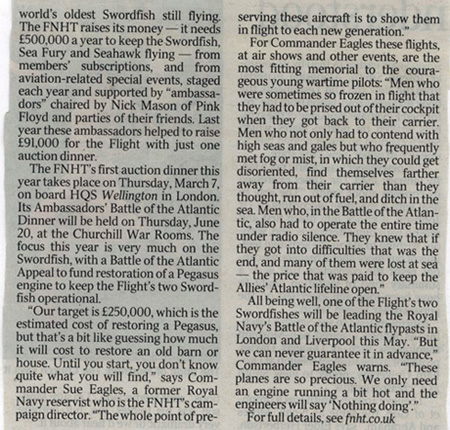 This index links to all sections of "GMA in World War I I" and gives an overview of the relevant Fleet Air Arm Stations,
Aircraft, Aircraft Carriers and even Fleet Air Arm songs throughout the war. Each page is linked to this index.
The pages can also be viewed in chronological order.
The section dealing with "The History of 836 Squadron" is fully indexed.

Fairey Swordfish -The Stringbag. "The backbone of the Fleet Air Arm in World War II"
"Square Bashing" for basic training: September- October 1940
Initial Flying Training:November-December 1940
Full Flying Training in Canada: January-May 1941
Officers Training Course at Greenwich : June-July 1941

Air Torpedo Training: August-September 1941

Deck Landing Course: October 1941

Air Gunnery Course: November-December 1941

Both from 836 squadron line book. Cartoon dated 1943 (?) Newspaper extract from

"Daily Telegraph" 7 May 1974 submitted by Reg Singleton who was in 836 squadron with GMA

810TBR (Torpedo Bomber Reconnaissance) squadron reformed: January-February 1942
Aircraft Carrier HMS Illustrious in convoy to West Africa: March- May 1942
GMA joins 781 squadron: June- July 1942.Before leaving Lee GMA joins 836 squadron
Aircraft landing & bombing training
836 squadron reformed at RNAS Crail : August- November 1942
Return to Machrihanish for further landing & bombing training: November 1942
Dive Bombing training: November- December 1942
Mine laying based at Thorney Island: January- February 1943
Deck landing training at RNAS Machrihanish: March 1943
Reconnaissance from Ballykelly Northern Ireland: April- May 1943
HMS Biter--North Atlantic convoys: June1943-June 1944
Coastal Reconnaissance based at Limavady Northern Ireland : June- July 1944
Convoys to Gibraltar: July- August 1944
Coastal Reconnaissance: return to Limavady Northern Ireland : September 1944
Convoys to Russia: October- December 1944
HMS Vindex (Nov 1944) Seafire (based on Spitfire) RNAS St Merryn (Sept 1945) Fairey Firefly (Fighter)

Fighter aircraft conversion course: January 1945
Deck landing training in Fighter aircraft: February- July 1945
Air Combat & Strike Course: August- September 1945
Instructor in Air Strike Section: October 1945 to de-mob April 1946
Details of medals awarded at end of WW11



Saga of the Arctic convoy Emblem & final award of an Arctic Medal

Photographs of some Wartime friends
Full details of flight training at Luton
Full details of flight training in Canada
John Taylor's history of 836 squadron combined with the Line book & extra photographs