In late November 836 squadron transfer to RNAS St Merryn to carry out A/S (air-to-sea) bombing including
depth charges (D/C)
GMA had previously been at St Merryn in November & December 1941 in 774 squadron

The time spent at St Merryn is described in the squadron history at:
http://www.aggleton.name/0008GMAinWW2/0027History_of_836_Squadron_StMerryn.htm
The move from St Merryn to Thorney Island is not recorded in GMA's logbook so presumably he did not fly
(not enough aircraft for number of pilots?)

The record is from P.O. Robertson's logbook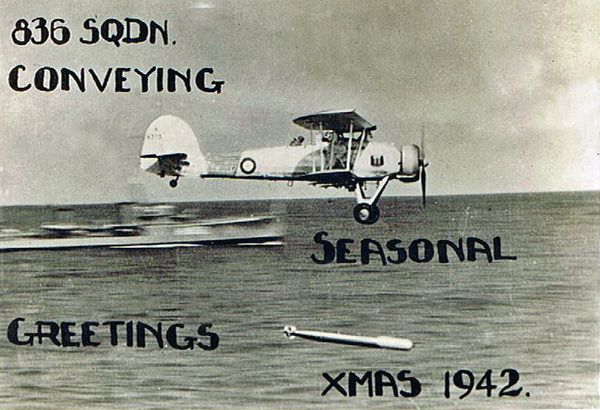 GMA comments:
The squadron moved to St Merryn on November 26/27 1942, and spent most of December there, before moving to Thorney Island (RAF Coastal Command) in December 1942. There appears to be a gap in the second half of December, so perhaps we were given some Christmas leave – perhaps!