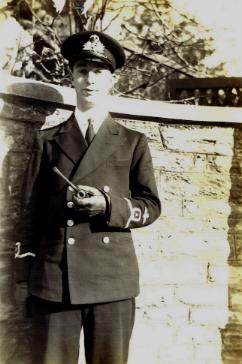 GMA at Ilfracombe (staying with his parents) 1st November 1941 prior to joining 774 squadron

774 Squadron at St Merryn, Cornwall

Air Gunnery Course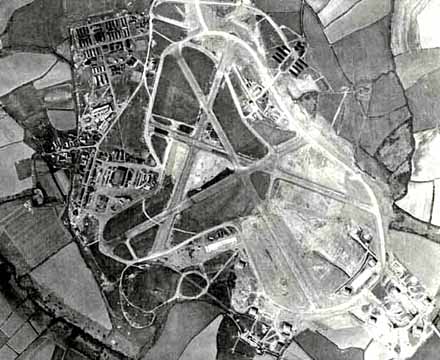 St Merryn (HMS Vulture) was opened in the summer of 1940 and developed into a training base for aircraft carrier fighters. The layout of the airfield differs from that of other bases. There are four short runways all facing opposite directions. This is because carriers were always pointed into the wind for aircraft take-off; the airfield is designed to allow take-offs whatever the wind direction.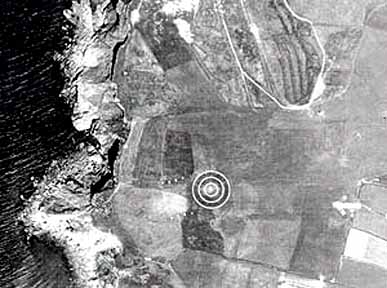 Activities at St Merryn involved air-to-air, air-to-sea and air-to-ground gunnery practice.
The nearby bombing and gunnery range at Treligga was used for this purpose.
Ground targets were placed on the cliff edge. One of these is a set of concentric circles.
On the cliffs above this target is the main part of the range.