By troopship from Halifax, Nova Scotia to Reykjavik, Iceland.
From the Icelandic Staging camp (after some delay) by Troopship to Liverpool

Home leave and commisioning as Sub.Lieutenant (A) RNVR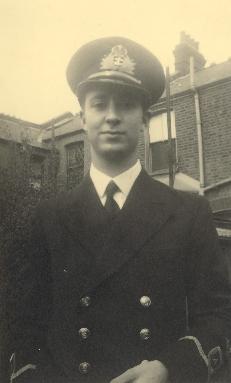 "New Officer" photographed in rear garden of 103 Woodlands Ave, Wanstead, London.
The "A" on sleeve stands for AIR.
Permanent/Regular Royal Navy members have straight stripes. RNVR (Royal Naval Voluntary Reserve: Reserve=temporary). Merchant navy personnel "shanghaied" into RN or RNVR had different stripes (more "ups and downs")
Wavy lines= all RNVR.

Officers' Course at Greenwich Naval College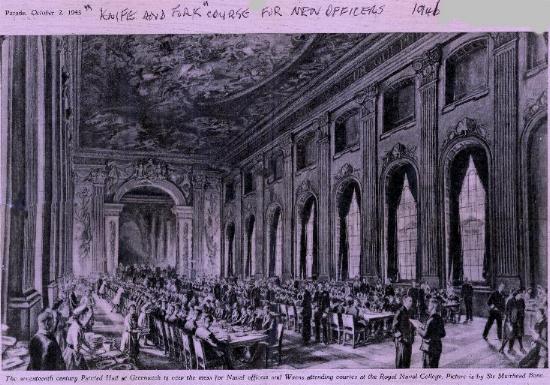 Meals on Officers' Course served in the famous Painted Hall.